Touch
If you're in need of help, just touch your LifeSafe Security personal help button. We're standing by to help you! Stay calm.

Response
Quickly connected with a LifeSafe Personal Response Associate, who is an EMT-certified safety agent and will take care of you.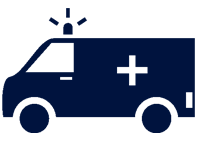 Help
Our associate notifies the appropriate support or medical response team as required and stays connected until help arrives.

Notify
We also contact friends, family, or neighbors for any type of situation to add one more layer of support when you need help.