GPS-Enabled
Designed to break through the confines of traditional homebound monitoring, this device connects directly to a monitoring call center for instant assistance whenever and wherever needed. This device is also designed to sense when the user has fallen and automatically contact the response team. The response agent can then initiate a conversation with the user via the device and send help if needed.
Instant two-way, hands-free voice communication
Smart fall detection will notify us when you can't
Care virtually anywhere there is cellular service
Water and impact resistant for the real world
GPS location service and location history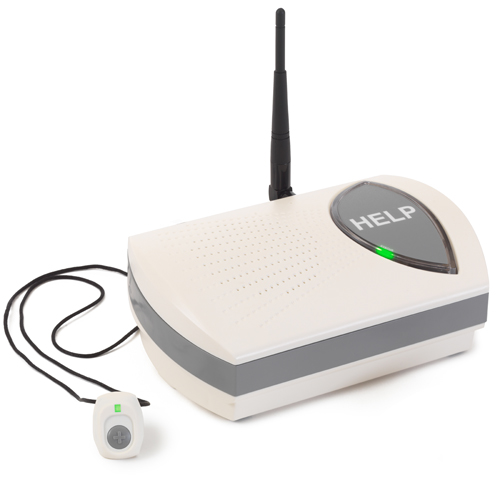 In-Home Cellular
Don't have a landline, that's no problem or barrier to your own PERS. Our in-home cellular base unit has all of the great features as our other landline personal emergency response system with the added capabilities of using 3G/4G technology, so that you can be protected during an emergency without having a traditional phone line. You can enjoy the freedom to live independently and have peace of mind.
No landline needed, turnkey cellular PERS solution
With range over 600ft, feel confident to work in your yard
60+ hours of backup battery
Tabletop or wall mountable
Water-resistant pendant
Standard Home Landline
The base monitor includes comprehensive crisis reporting. The safety pendant is a transmitter that wirelessly connects to a base located within the home and can be several hundred feet away. The base is connected to a phone line and the pendant can be worn as a necklace, worn on a belt with the clip, or worn on a wrist like a watch. When the pendant button is pressed, you're connected immediately.
2-way communication with high-output speaker and ultra-sensitive microphone
32+ hours of backup battery
Portable to anywhere there is a landline
Water-resistant pendant